Korea's Marketing Issues to Pay Attention to #New Semester
Posted
2023-02-17 18:26:00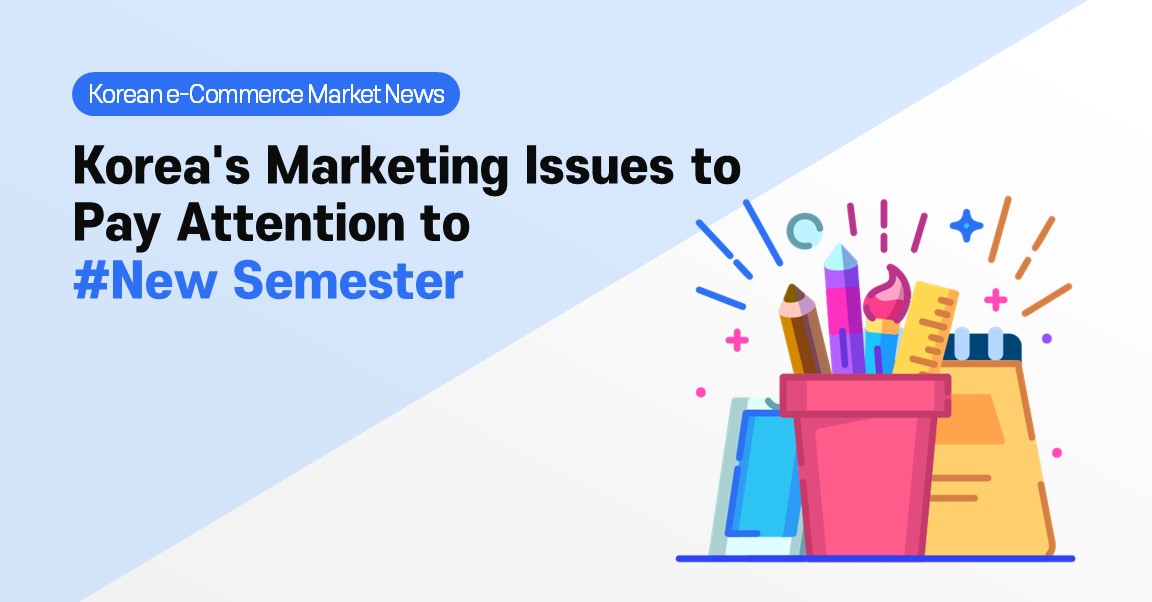 In Korea, events such as entrance, start of school, and joining the company are held from February to March.

In February and March, more and more customers want to buy a variety of "new semester supplies" from clothing and bags to laptops ahead of admission. The Korean e-commerce industry aims to attract customers by introducing various contents online and offline. According to Tmon's survey of sales trends of major new semester products over the past two weeks (February 1st to 14th), it rose 237% year-on-year. During the same period, the number of customers who purchased more than tripled, proving high demand.


#Lotteon
Lotte On's 'New Start' until the 19th! On-Sale event will be held under the theme of 'New Semester Daejeon'.
During the event, products such as fashion, living, and food needed to prepare for the new semester will be introduced at up to 60% off, and up to 20% off coupons and up to 15% off-the-box discounts will be provided when purchasing new semester products.

#coupang
Coupang will hold a "New Semester One Hit Item" exhibition until March 5th, which will select and discount items needed for the new semester season.
This exhibition is designed for customers who are thinking about what to buy in the process of preparing for the new semester. Coupang recommends only the products needed for the new semester, such as student furniture, baby tableware, school supplies, and school bags, just like a one-time instructor. Wow membership members can purchase at a more discounted price.

#Tmon
Timon will hold a "New Semester Special Exhibition" until the 28th and sell up to 40% off about 500 products. Various products, including bags and miscellaneous goods, furniture, school supplies/prepare materials, books/school tools, and graduation/admission gifts, can be classified into categories and checked at a glance.