The Korean e-commerce industry is now focusing on the live commerce market
Posted
2023-01-30 14:01:14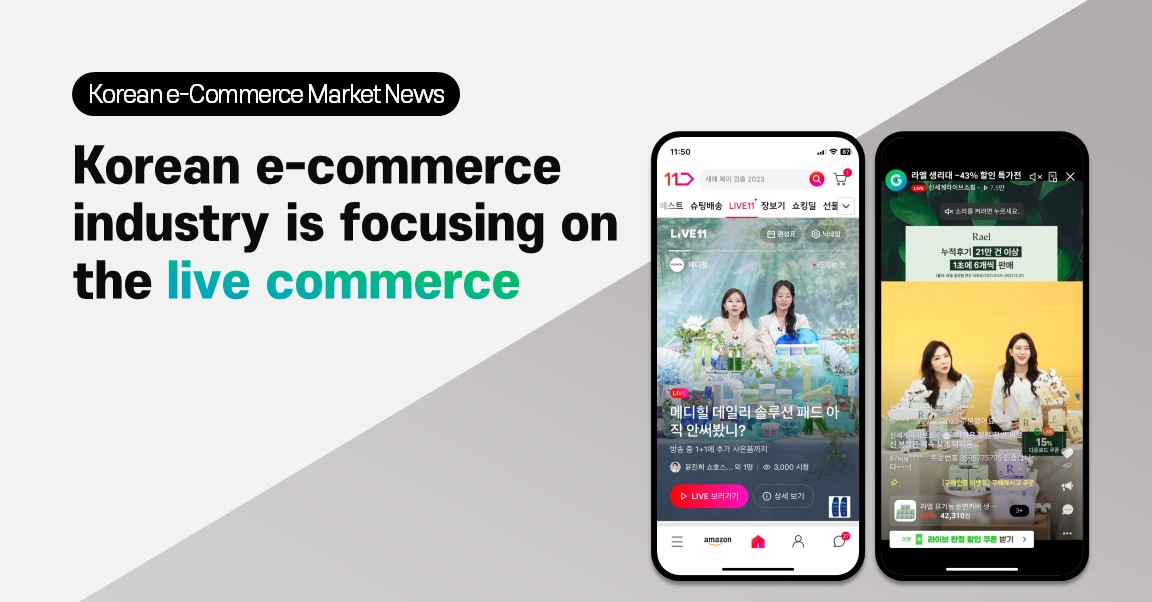 The Korean e-commerce industry is focusing on enhancing the competitiveness of "live commerce."

Live commerce is a sales form that combines real-time video broadcasting and shopping and is referred to as "Lavang."
Unlike conventional home shopping, its advantage is that it is able to communicate with consumers in two-way with consumers.
It is easy to introduce products easily and appeal to the mobile-friendly MZ generation.
In addition, it can lead product promotion and sales at the same time by investing lower costs compared to TV advertisements.

Korea's live commerce market is expected to increase from 2.8 trillion won in 2021 to 6.2 trillion won last year and to 10 trillion won this year.
Live commerce is becoming a major sales channel centered on smart consumers who choose products based on objective information from various angles.

Gmarket introduced fashion items from luxury brands such as Gucci and Burberry on its live broadcast channel "G Live."
This broadcast was planned with Gmarket and sellers specializing in luxury overseas direct purchases.
According to Gmarket, a total of four luxury sales broadcasts were conducted through G Live in the second half of last year, with cumulative sales of 330 million won and average sales of more than 80 million won per episode.

11th Street has expanded its sales to an open platform where any seller broadcasts live on the live broadcasting channel 'LIVE 11'.
LIVE 11 is a live commerce broadcast where show hosts communicate with viewers in real time and sell through streaming.
Unlike the self-planned broadcasting based on sellers and brands discussed with 11th Street, individual sellers who have entered 11th Street can now easily use the service.
Sellers can apply for authority on 11th Street and get approval, and broadcast every day from 8 a.m. to 11 p.m. at any time they want.
Since October 2020, LIVE11 has achieved more than 470 million views, more than 2.4 million views of a single broadcast, and 13.2 billion won in broadcasting maximum transactions.