Gmarket Signature Promotion "Big Smile Day" Raises As Big Sellers
Posted
2023-04-28 16:50:06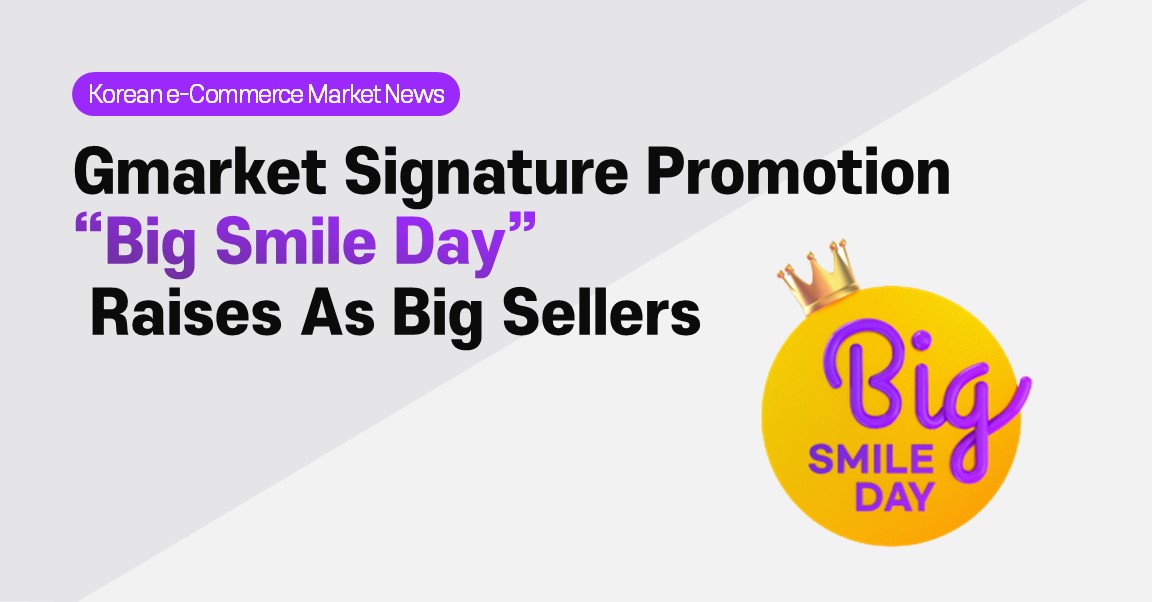 Big Smile Day, the largest e-commerce shopping event, is expected to break the record from the size of participating sellers ahead of its opening in May. Success stories at the past 10 events have gone viral, and sellers seem to be scrambling to express their intention to participate.

Big Smile Day is the largest shopping festival held only twice a year by Gmarket and Auction, Korea's leading open marketplace. It has become an e-commerce representative shopping festival that both consumers and the industry pay attention to, introducing products from big brands and small and medium-sized sellers who are just starting online sales at exceptional prices.

Big Smile Day is drawing attention from e-commerce sellers by creating star sellers every time. From the first episode in November 2017 to November last year, cumulative sales over 10 times reached 320 million, and the average number of sellers per episode reached 30,000.

The average unit price of customers increased by 32% compared to usual during the event due to discounts and benefits that stimulate consumer sentiment, and the average sales of participating sellers also more than doubled to 112%. As the number of times continues, expectations for sales growth from participation in the event are also increasing.

Gmarket and Auction are recruiting sellers who will become star sellers and big sellers by the 30th ahead of Big Smile Day in May. Anyone who is registered as a seller in Gmarket and Auction can apply and apply through Gmarket's sales management site (ESM+). The May event will be held for a total of 12 days from May 8 to 19.