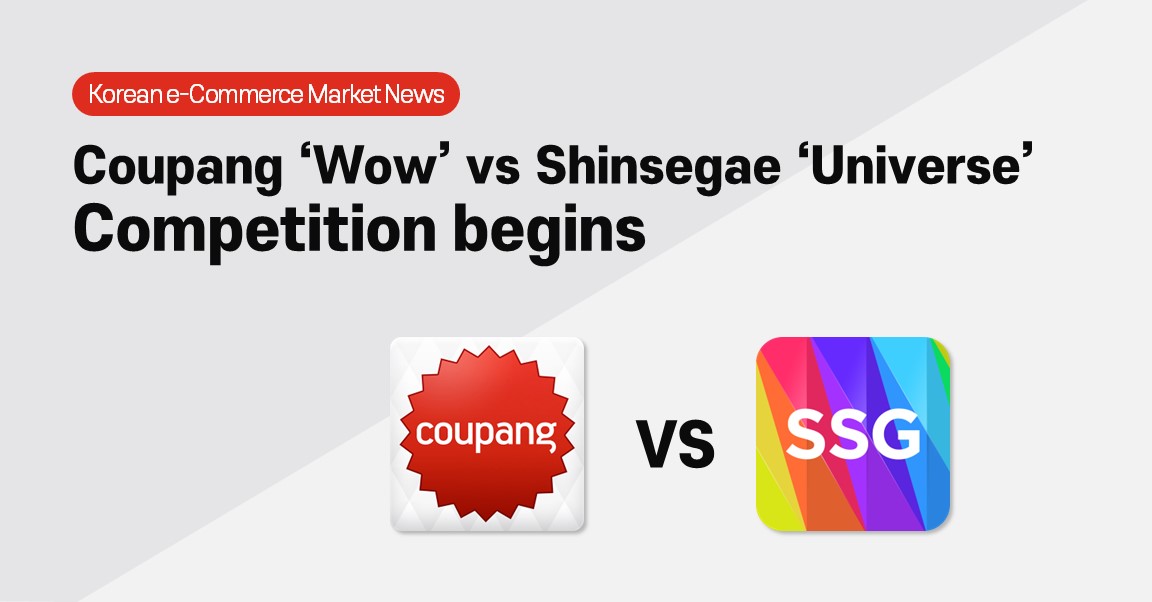 Until a few years ago, paid membership, which enjoys specialized benefits at a certain monthly or annual cost, was difficult to determine whether Korean consumers were successful due to high antipathy to paid services, but consumer perception has changed recently.

Coupang introduced a paid membership service that offers various benefits such as next-day delivery services "Rocket Delivery," Coupang Play, and Coupang Eats discounts at 4,990 won per month, and as of the end of last year, the number of Wow members reached 11 million.

If Coupang opened a consumer wallet with a specialized service called "Rocket Delivery," Shinsegae Group emphasizes that it can benefit more when customers solve all the experiences of eating, sleeping, watching, buying, and enjoying at online and offline affiliates in the group.

Shinsegae Group's online and offline integrated paid membership "Shinsegae Universe Club," which will be released on the 7th of next month, shows the group's direction.

The "Shinsegae Universe Club" has added significant benefits to Shinsegae Group's SSG Dotcom and G Market online integrated membership "Smile Club" from key offline affiliates such as E-Mart, Shinsegae Department Store, Starbucks, and Shinsegae Duty Free.

Shinsegae Group plans to extend the benefits of integrated membership to other affiliates in the future and provide additional benefits through various partnerships with outside companies beyond affiliates.

The most interesting benefits of the "Shinsegae Universe Club" will be released on the day of its release next month, but some benefits have been guided to pre-booking customers.

The "Shinsegae Universe Club," which can be subscribed for 30,000 won per month, offers 30,000 won in ▲ SSG money, eight 10% discount coupons per month, and additional membership benefits from six ▲ Shinsegae group companies.

Against the "Shinsegae Universe Club," which can enjoy online and offline benefits at the same time, Coupang also prevents existing customers from leaving and pays attention to more than 20 million online customers who have not yet joined Wow membership.