Naver Shopping Live Short Clip Doubles First Quarter Transaction
Posted
2023-05-19 12:42:08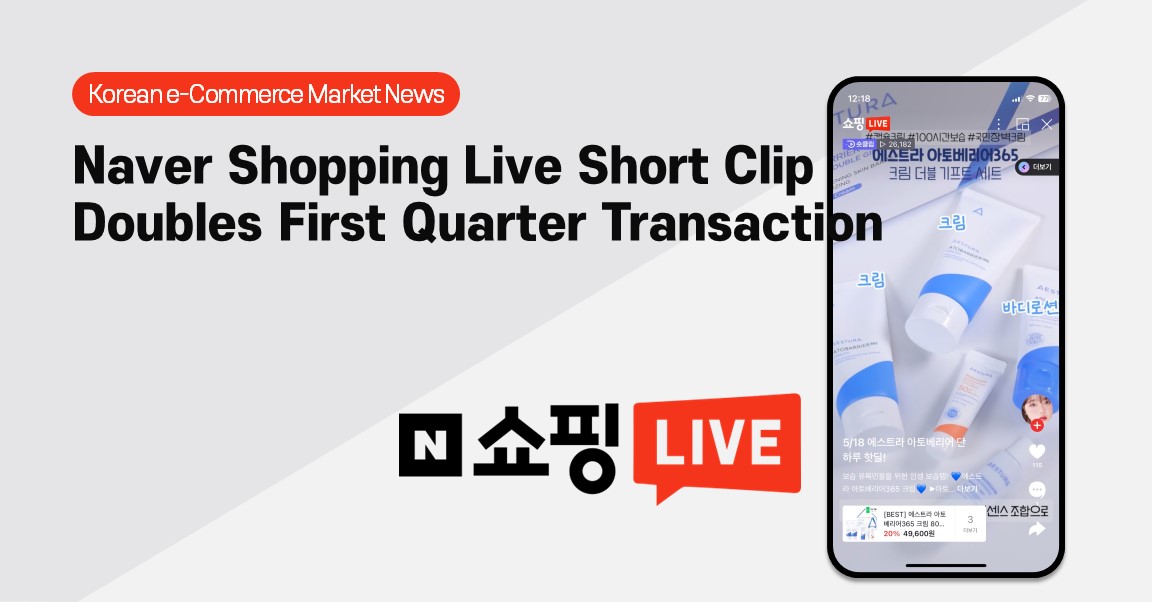 Naver Shopping Live has been operating a short clip beta service since September last year that allows users to sell products through short videos for about two minutes. In the first quarter of this year, the total number of Naver shopping live short clips and participating sellers increased by 102% and 119%, respectively, compared to the previous quarter, and the transaction amount also doubled. SME generated 80% of all short clip content, accounting for half of all short clip transactions.

Short clip content, which spends relatively less time on production compared to hourly live, relieves the burden of production and operation on sellers. Consumers can also check product information more three-dimensionally through short clips as well as images on product pages and quickly get help in making purchase decisions. In particular, Naver provides related tools so that sellers can create, edit, and upload independent short clips within the service, so it has a high participation rate in SME short clips production.

SME short form contents that make good use of sales points by category can generate millions to tens of millions of won in transactions. In other words, a fun and well-made short clip becomes a content that steadily promotes my products and stores. In the fashion and beauty categories, "How-to" content, which shows styling and makeup tips, is popular. Representatively, the seller "Yura Time" short clip, which shows the item fit by body type, received more than 5,000 views every time, and the short clip transaction amount grew 187% last month. In addition, sellers of "Korea Agricultural and Fisheries" and "Bibisusan," which show deliciously with close-ups or mukbangs of products through short clips, are seeing high purchase conversion effects, with short clip transactions growing 318% and 168% respectively last month.