CTK E-Vision has signed an agency contract with Channel Advisor.
Posted
2022-12-22 11:24:53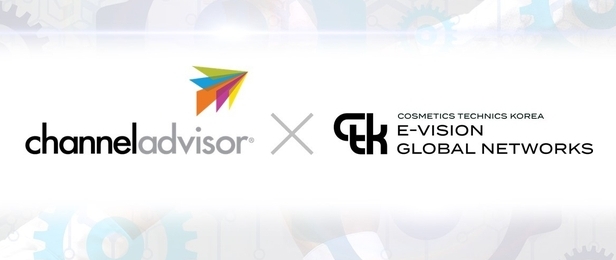 Channel Advisor is a global e-commerce cloud solution provider. Connect e-commerce platforms with sellers.
It will partner with more than 100 companies such as Google and Facebook, as well as sales platforms such as Amazon, eBay, and Buy.
Until now, more than 3,000 brands, including Huawei, Crocs, and Clarence, have been introduced to global e-commerce platforms.
As a listed company on the New York Stock Exchange (NYSE), the annual transaction amount amounts to 10 billion dollars (about 11.5 trillion won).

CTK E-vision will join hands with Channel Advisor to start a sales agency for domestic brands to expand overseas.
It is explained that it helps to enter more than 100 global e-commerce sales platforms.

In addition, the company signed a vendor contract with Channel Advisor.
More than 3,000 overseas brands using Channel Advisor can enter the domestic e-commerce platform through CTK E-vision's PopInboarder platform.

PopInboarder is a solution that helps sell cross-border e-commerce.
Based on PopInboarder, CTK E-vision has signed a sales agency contract with eBay Korea 11th Street to attract overseas sellers.
It is expanding its business by attracting IHUB MXN Holdings and others as customers.

Kim Min-sik, CEO of CTK E-vision, said, "If you go through the Channel Advisor, you can enter the global shopping mall easily and quickly.
"It is a strategy to open a new chapter in the overseas direct purchase market," he said.