The total transaction amount of 'PopInboarder', Cross Border Shopping platform, surpassed 44 billion
Posted
2022-12-19 18:17:20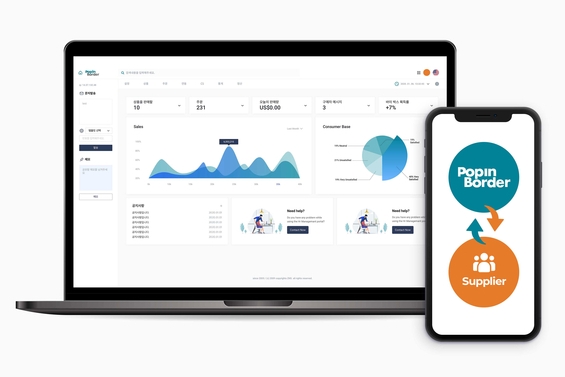 The total transaction amount of 'PopInboarder', Cross Border Shopping platform, surpassed 44 billion won

It is reported that the total transaction amount exceeded 44 billion won a year after the launch of PopinBorder, a direct purchase e-commerce platform developed by cosmetics platform company CTK (CEO Jeong In-yong).
PopInboarder is a solution platform that helps sell cross-border e-commerce developed by its subsidiary E-vision Global Networks.

Regarding this achievement, Kim Min-sik, CEO of CTK E-vision, said, "It was a remarkable achievement to successfully link with 12 leading e-commerce channels in Korea, including eBay Korea and 11th Street," adding, "We plan to launch a reverse direct purchase service to help domestic companies enter overseas e-commerce channels in 2022."

Meanwhile, after launching the platform in February last year, "PopInboarder" signed an agency contract with Korea's leading e-commerce platforms such as eBay Korea and 11th Street, and has rapidly expanded global suppliers such as "iHub," a crossboard e-commerce company that supplies luxury brands such as Gucci and Balenciaga, and China's leading global e-commerce platform "Bangood."