What is the most growing category in the Korean marketplace now?
Posted
2023-01-19 14:36:43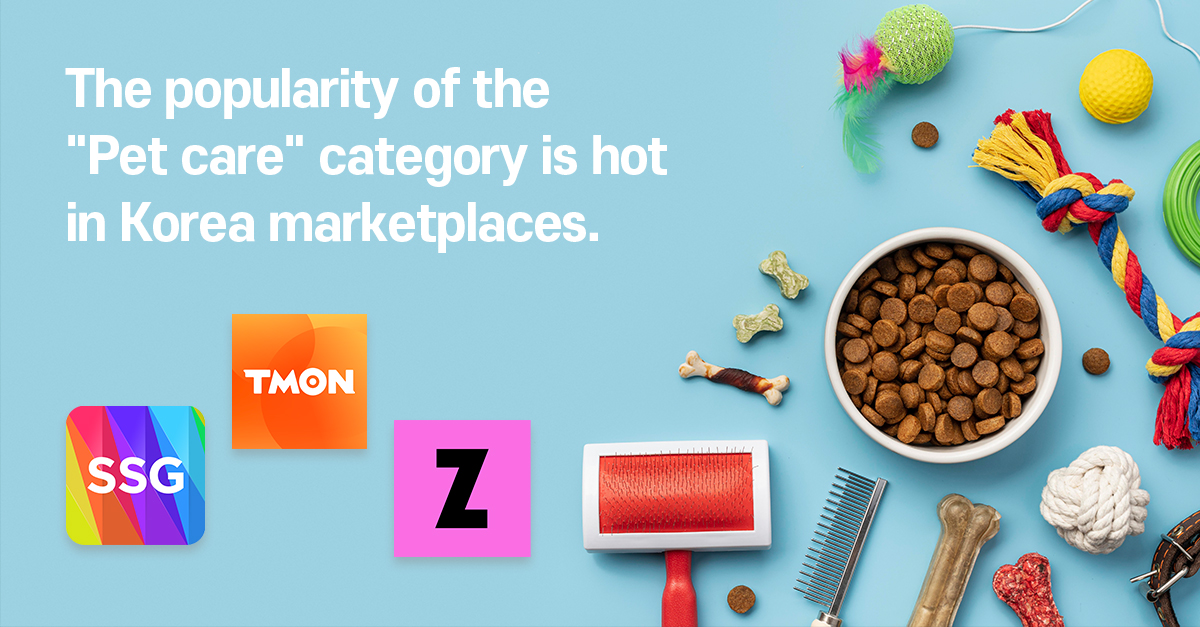 The pet care category is very popular in Korea.

The pet-related business has also been growing since COVID-19. The size of the domestic pet economy is expected to expand from 2.3 trillion won in 2017 to 5.8 trillion won in 2020 and 10 trillion won in 2027, according to data from Statistics Korea.

Accordingly, the Korean e-commerce market is also expanding its categories specializing in pets.

This is Morlis SSG, a pet specialist hall introduced by SSG.COM recorded 880,000 cumulative orders and 230,000 cumulative customers in September 2021.
If you purchase products more than twice, the repurchase rate was also 50%.

Tmon has also been steadily expanding its products as customers' demand has increased since the launch of its own pet brand.

Zigzag, a style commerce platform run by Kakao Style, opened a pet care category last month that sells pet products.

Global sellers also recommend paying attention to the pet care category in the Korean market.