Gmarket Auction sells 21 million products at 'Big Smile Day' event
Posted
2023-05-25 12:09:44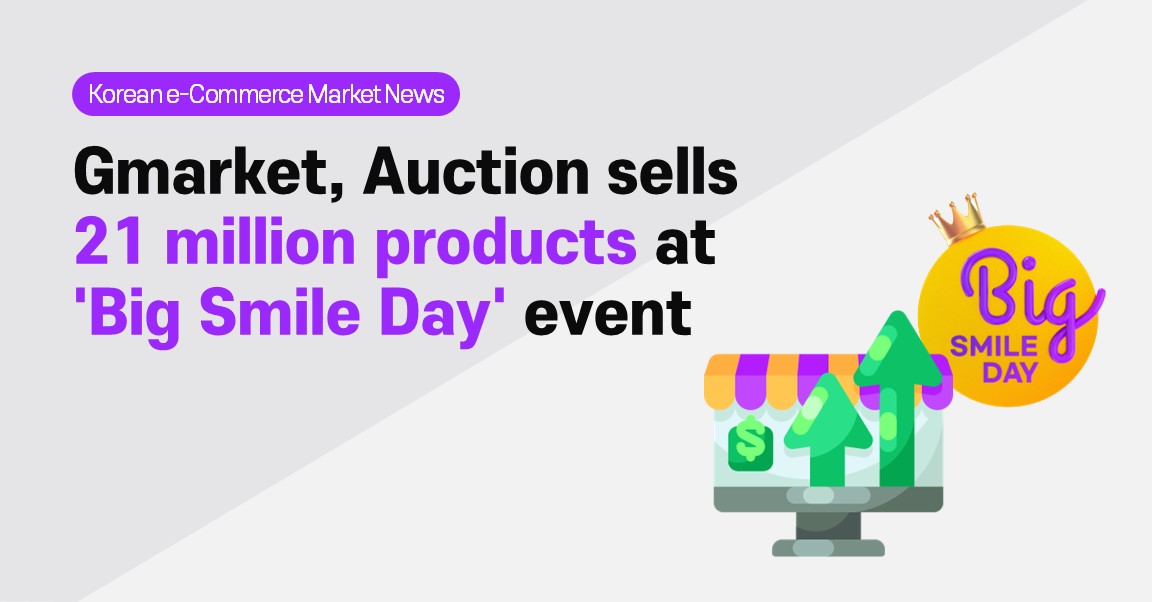 The shopping festival "Big Smile Day" in the first half of the year, hosted by Gmarket and Auction, ended successfully.
The company explained that it proved to be a representative online shopping festival in Korea by not only increasing sales of big brands and small and medium-sized partners, but also achieving results in various service areas along with the influx of new customers.
According to Gmarket on the 21st, a total of 21.35 million products were sold through this Big Smile Day, which was held for 12 days from the 8th to the 19th. In other words, an average of 1.7 million units were sold per day and 74,000 units per hour.
In other words, the strategy of increasing the discount that customers feel, discovering and supporting star products of small and medium-sized sellers, and strengthening mutual cooperation with big brands to introduce competitive products is right. It is also analyzed that the AI algorithm was used to automatically calculate the newly applied super personalization technology and the price of discount coupons on Big Smile Day to dramatically improve the cumbersome shopping flow.
Through this Big Smile Day, the number of new customers in Gmarket and Auction has also increased significantly. This year, the number of customers who visited G-Market and Auction during Big Smile Day last year increased by 17 percent. The company analyzed that various customer-participating marketing such as the event product sharing event and the batter king game event also had a positive impact.