Korean consumers' demand for crossborder shopping in Japan rises
Posted
2023-07-14 16:15:22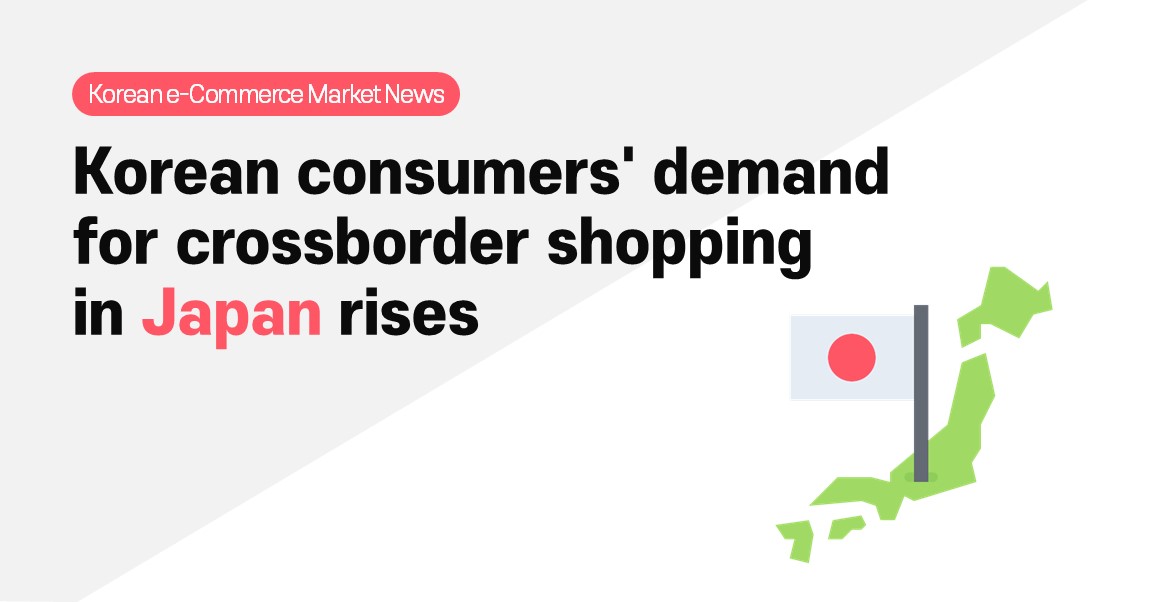 While demand for crossborder shopping from Japan is increasing due to the prolonged low yen, the e-commerce industry is also actively trying to catch customer demand.

According to the Korean National Statistical Office, direct purchase of Japanese products through online shopping in the first quarter of this year was 120.173 billion won, up 29.1% from the first quarter of last year when it was about 92.85 billion won. Compared to the first quarter of 2021 (72.943 billion won), the figure increased by 64.7%. It is worth 120 billion won for the second consecutive quarter, following the fourth quarter of last year (125.289 billion won), which was the highest ever on a quarterly basis.

In fact, the growth potential of the crossborder ecommerce market is steep. According to the Korea Customs Service, the number of crossborder shopping last year has been steadily growing to 96.12 million, worth 4.72 billion dollars (about 6.24 trillion won). This is an increase of 8.8% in size and 1.4% in amount compared to the previous year.

The increase in Japanese crossborder products is also seen in the domestic e-commerce market statistics. According to Gmarket's sales data on direct purchase products in Japan, sales of sports clothing and sneakers increased 117% year-on-year from January this year to the 28th of last month. Digital and home appliances (100%), foreign luxury goods (75%), jewelry and watches (35%), and health foods (19%) also showed high growth rates.

A G Market official said, "Sales of various Japanese crossborder purchases have increased significantly this year due to the low yen," adding, "Japanese crossborder purchases have been a new power source for the crossborder ecommerce market since the past two to three years when overseas direct purchases have grown rapidly due to the COVID-19 pandemic." "In particular, sales of relatively high-priced items such as luxury goods and digital and home appliances are increasing, which has a positive effect on the overall increase in transaction volume," he explained.